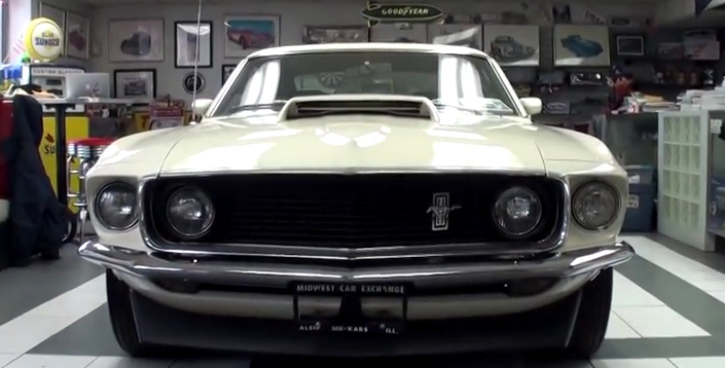 Stunning 1969 Mustang Boss 429 In Top Shape.
Considered one of the best Mustangs and most iconic American cars of all times this muscle car impress with its beautiful body lines and original Wimbledon White paint. As you may know back in the day Ford had to produce a certain amount of Boss 429 street cars in order to participate in NASCAR series and this is one of them gems looking like brand new.
The Leszczynski's family of Midwest Car Exchange, Illinois own this classic car for about 17 years and the only place it can be seen is in their garage or at the show rooms. With less than 17 000 miles on it this all original Mustang Boss is totally flawless in and out and sports the legendary 429 motor also known as the Semi Hemi, which was rated at 350 horse power, but the realistic numbers are over 500.
Eric & Tim shared the interesting story of their dad's 1969 Ford Mustang in front of Lou Costabile's camera, so make sure you check out the video. Watch, Enjoy & Share!