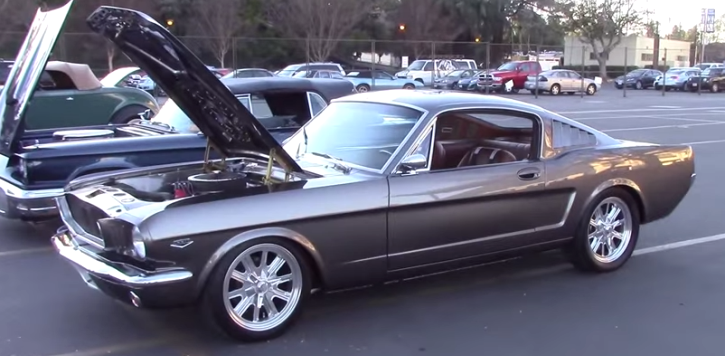 Ford Mustang at the Grand National Roadster Show.
Although it is not a GT350 this 1966 Fastback is still one of the hottest Mustangs at the event standing out with a lot of sexy custom touches. The body is completely flawless, painted with a really nice Grey Mercedes color, features some Shelby and Cobra details and rides on well polished 17-inch wheels. The leather interior is very welcoming and includes adjustable power seats, gauges from Vintage USA and really cool steering wheel. Owner's favorite part of this classic car is the 351 V8 engine stroked to 393 capable of 560 horse power and controlled by auto transmission.
Glen kept this pony in the garage for 23 years before he transformed it into this spectacular custom muscle car. Hear the awesome sound of the Pantera motor and the full story of this sexy resto-mod as he shares it in front of the Mustang Connection camera.
Watch, Enjoy & Share!