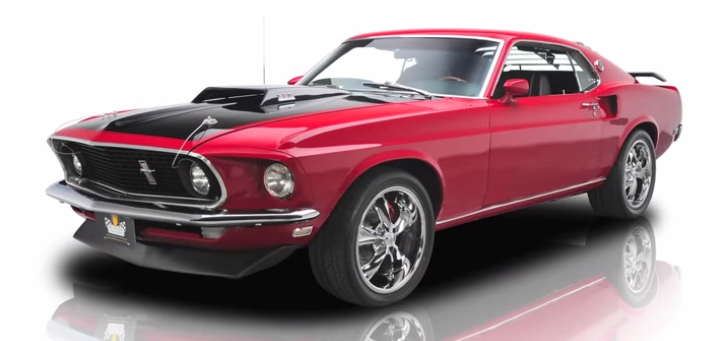 Top Notch 1969 Mustang Mach 1.
There are still many classic car enthusiasts out there who like to keep their muscle cars as original as possible, but this stunning Pro tourer is for those who like to ride their pony rather then keep it in the garage. From the immaculate exterior and classic black vinyl interior to the high performing 383 Windsor V8 motor this Ford Mustang is the perfect Sunday cruiser, which promises a lot of fun and many turned heads.
Check out the video to find out more about this spectacular muscle car. Watch, Enjoy & Share!