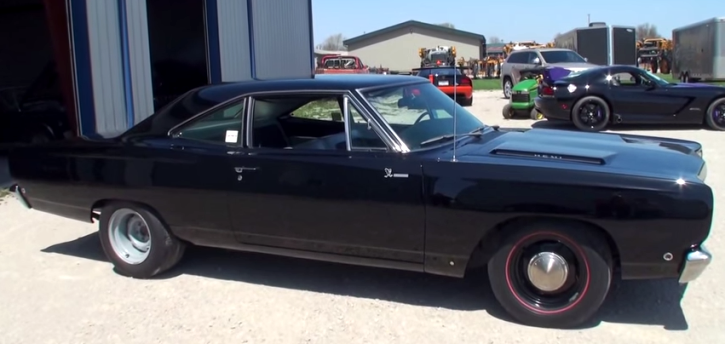 John Gastman's 1968 Plymouth Road Runner!
John is a Mopar muscle car enthusiast for many years, in fact he owns a company called Roanoke Motor since 1984, which is based in Illinois and sells Dodge and SRT Viper cars. This mean looking Hemi Powered Road Runner is part of his personal classic car collection and although those Plymouth cars were super cheap back in the 60's today even super basic models like John's are very valuable. This former race car doesn't have any options besides the 426 HEMI motor and the tachometer, but it has quite a story.
Check out Lou Costabile's video to find out more on this beast. Watch, Enjoy & Share!