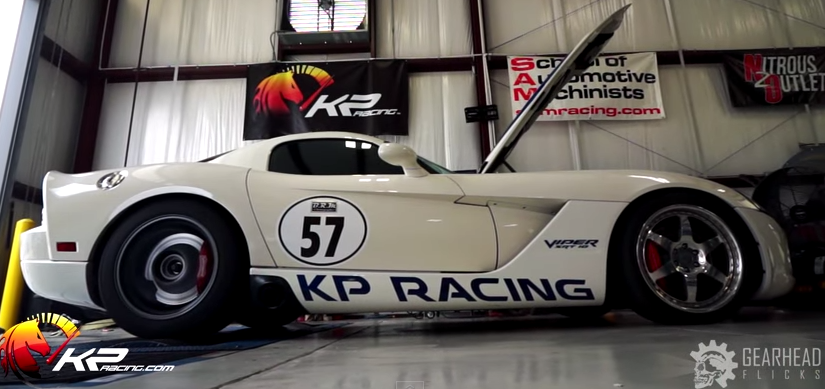 Striking Dodge Viper by KP Racing.
This nasty Twin Turbo Viper belongs to a gentleman named Joel Gusman and is one of the most brutal sports cars we have on our website. It is powered by a monster built motor with pistons, rods and striker heads twin turbocharged with a set of GT35R turbos to pump out 1126 horse power on boost. Apparently that was not enough for team KP Racing, so they install a custom dual nitrous setup with two 15lb bottles to increase the horses to 1300+. Team GearHeadFlicks films this awesome 2006 Dodge Viper on the dyno.
Check out the video. Watch, Enjoy & Share!
[sdonations]1[/sdonations]