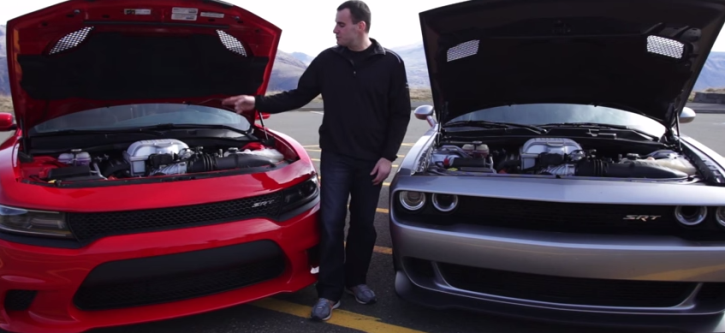 Dodge Charger or Dodge Challenger?
The fastest sedan in the world and world's most powerful production muscle car the Dodge Hellcat models totally destroyed their competition in the horse power wars. The 707 horse power supercharged 6.2 liter Hemi engine is something Camaros and Mustangs only dreamed about. I believe there are no arguments on that, but which one of the monstrous 2015 Dodge Hellcat is better? The Charger SRT or the Challenger SRT? The Motor Authority team has put the two outrageous American cars back to back to answer this question.
Check out the video and have fun listening those whining Superchargers. Watch, Enjoy & Share!
[sdonations]1[/sdonations]