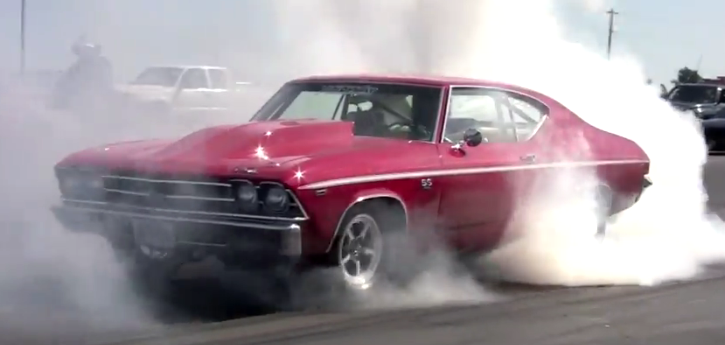 1969 Chevy Chevelle – Mustang Killer.
Here is one of those muscle cars that makes the crowd goes wild at the drag strip. This super mean Pro Street Chevrolet Chevelle is powered by a Big Block 540 cubic inch Chevy V8 considered by many one of the best GM engines of all times. Not quite sure on how many horses exactly this outrageous bow tie has under the hood, but it seems to be more than enough to kill a few Mustangs.
Check out the video. Watch, Enjoy & Share!