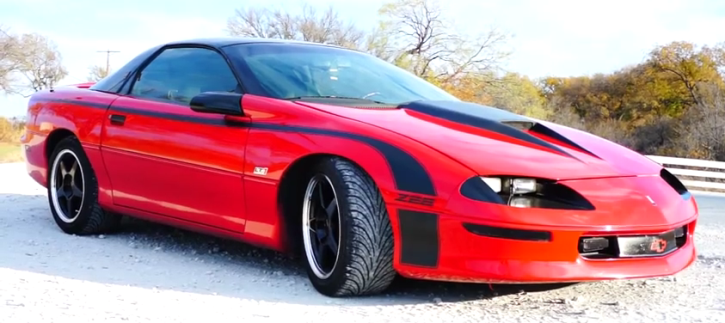 Jimmy's 4th Generation Camaro Z28.
Most of the time we show 1st or 2nd generation Camaros, but here is a nicely done video of a 1994 Chevy Camaro Z28 powered by the Small Block LT1 350 cubic inch V8, which was used on the SS cars as well as on Corvettes and Firebirds from the 90's. Not sure how much horses this muscle car pushes, but the JDCreations Studio who filmed the video claim that the motor has quite a few mods.
Check out this Chevrolet burning some rubber. Watch, Enjoy & Share!