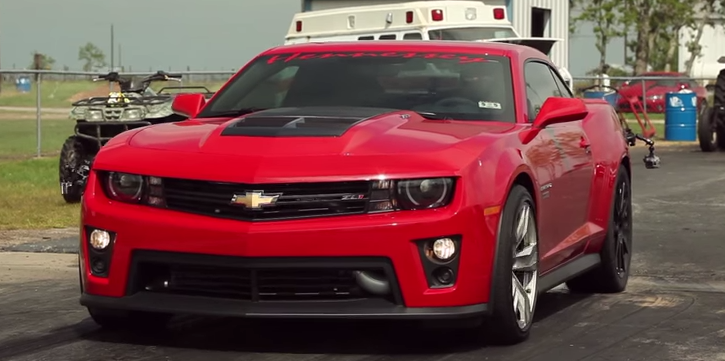 The 2014 Chevy Camaro With HPE1000 Package.
As you know Hennessey Performance are not famous with exterior or interior customization, but with mods allowing them to squeeze insane amount of horse power and boost from sports or muscle cars. The new Camaro ZL1 comes with a serious amount of horses from the factory, but team Hennessey don't think that is enough. They Twin Turbocharged this Chevy and increase its power up to 1000 horses. Check out this monster muscle car doing some quarter mile tests at the Lonestar Motorsports Park.
Watch, Enjoy & Share!