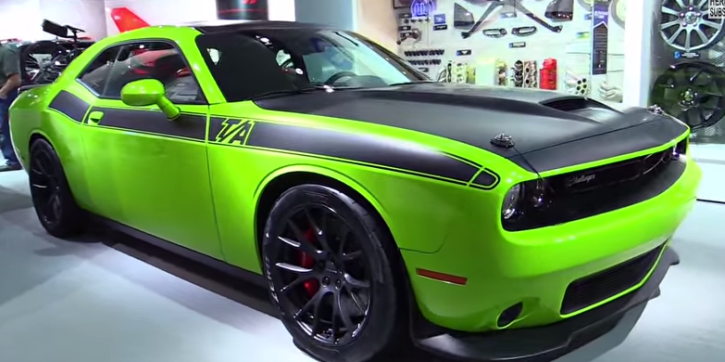 The Challenger T/A at 2015 Detroit Auto Show.
Chrysler unveiled this new Dodge concept at the SEMA car show, which took place in November last year in Vegas to remind the hard core Mopar enthusiast that the legendary Trans Am race car from 1970 has not been forgotten.
You will notice the classic cues in the 2015 Dodge Challenger T/A design blending very well with the aerodynamics of a modern muscle car. The Sublime Green on Matte Black paint job is also something typical for the classic Mopars and I will let you see for yourself whether the 20-inch rims are the best choice. Check out the video for more details on the exterior and interior of this concept car.
Watch, Enjoy & Share!