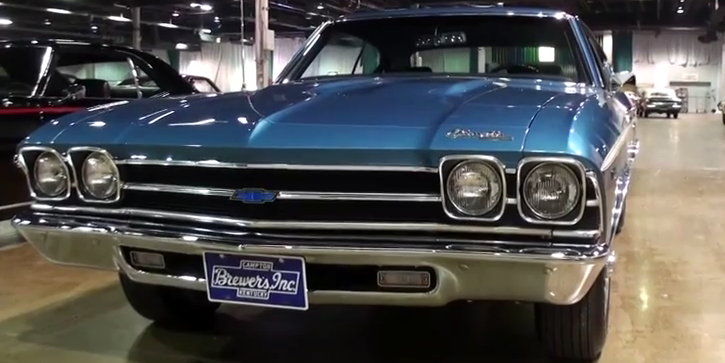 1969 Chevy Chevelle Copo In Top Shape.
The Copo's were Chevrolet muscle cars, which not everyone could get back in the day and that is what makes them so special today. A rare all numbers matching classic car in such a great condition like this Chevy is a real treasure for the old school American cars lovers. When you look at the flawless paint, perfect chrome, fresh looking interior and hear the smoothly running Big Block 427 cubic inch V8 you will fall in love wit this muscle car right away.
Since January 2014 this beauty belongs to a gentleman named Van Hurts who proudly displays it at car shows, but why and how he got this rare vehicle you will find out from this episode of MyCarStory filmed at the Muscle Car and Corvette Nationals. Watch, Enjoy & Share!