Here is a mean Viper powered 2011 Dodge Challenger testing at Byron Raceway couple of years ago. This factory drag pak beast rocks a 512 cubic inch V10 Viper engine plus few shots of Nitrous and scores pretty good at the 1/4 mile. Not sure exactly how many horses is this Mopar capable of, but it runs 8.54 seconds @ 153 mph which is not bad at all.
Drag Pak Challenger at Byron Raceway.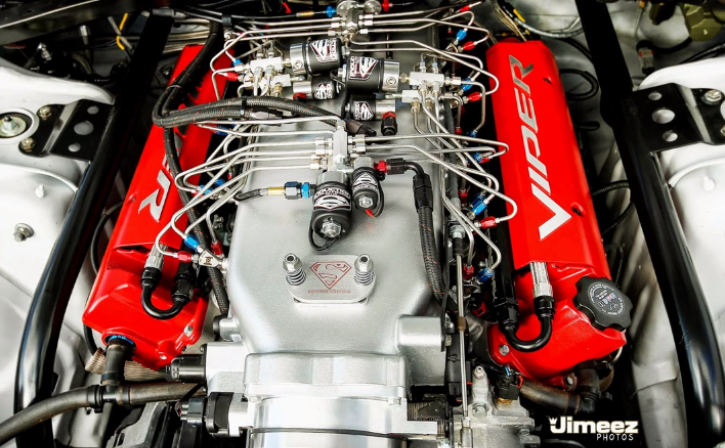 Check out the video our friend James Hrovat filmed at the strip to see this bad boy.
Watch, Enjoy & Share!