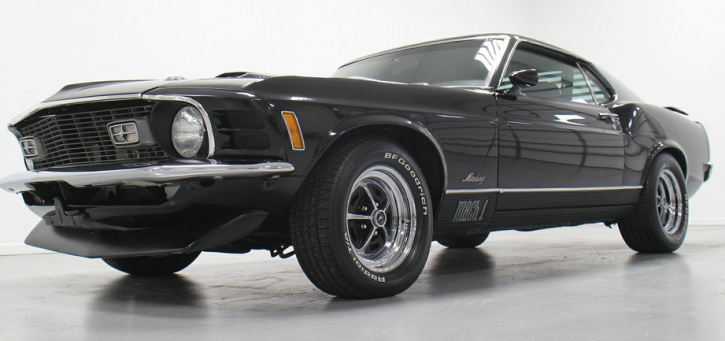 Beautiful Ford Mustang Mach 1.
This gorgeous 1970 Mach 1 is a great example of nicely restored classic Mustang and certainly is a head turning muscle car, which I believe you will enjoy. The 8 out of 10 glossy Black paint job gives this straight body a very aggressive look completed by the nice stance. Inside you will find a very fresh factory style black vinyl interior and under the hood sits a rebuilt 351 four barrel engine ready for action. Definitely one of the most original looking Mustangs we have come across.
Check out this spectacular classic car. Watch, Enjoy & Share!