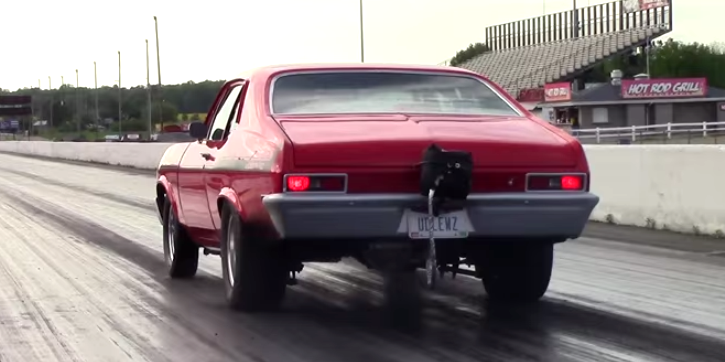 Brutal Chevy Nova at National Trail Raceway.
This Chevy is one of those bad to the bone muscle cars, which give no chance to anybody at the strip. This LSX Swapped 1972 Nova a.k.a "SUPERNOVA" is equipped with a 94mm Turbo and totally rocks the street style heads up races on "Thursday Night Street Fights" sponsored by the NHDRO.
I know 1300 horsepower sounds a bit too much for such little Chevy muscle car, but the "SUPERNOVA" is dialed the hell in and smoking a Turbocharged LSX Camaro (twice) seems like a peace of cake for it.
Check out Wrench Moran's video to see this wicked Chevy flexing muscle!
---
Did You See Busa's 730hp Chevy II Nova Small Block Build?
---