Clean Plain Jane look and potent big block under the hood, this 1972 Chevy Nova is the definition of a sleeper muscle car. Not a big budget show car, but a fun toy to beat around town on the weekends. Let's dive into the build and then go for a quick test drive.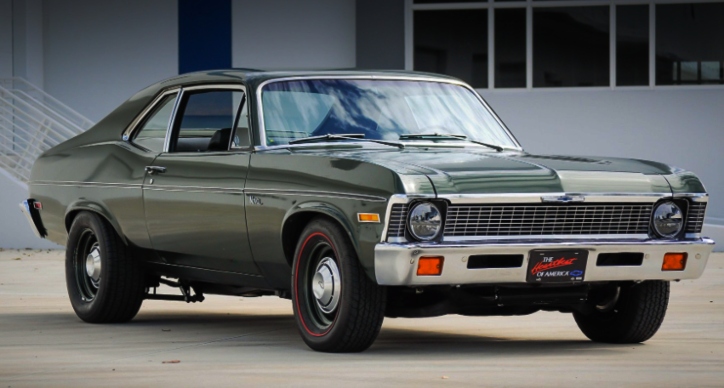 Born with a six-cylinder engine, this 1972 Chevy Nova was with a very well preserved originality and around 50,000 miles on the clock when the previous owner started the transformation. The build took 4 years, and after the guy went through 3 sets of tires, he decided to move on to another project. This sleeper was sold at Bring a Trailer for $32,500.
The '72 Chevy Nova Build
The body and paint are not perfect, but the Bowtie still rocks all its original sheet metal. The 15-inch steelies contribute to the sleeper appearance, but when you hear the 496 Big Block it feels like a Gateway car. Again, this 1972 Chevy Nova was not built to win awards at car shows, but to blow doors off, and look cool while doing it.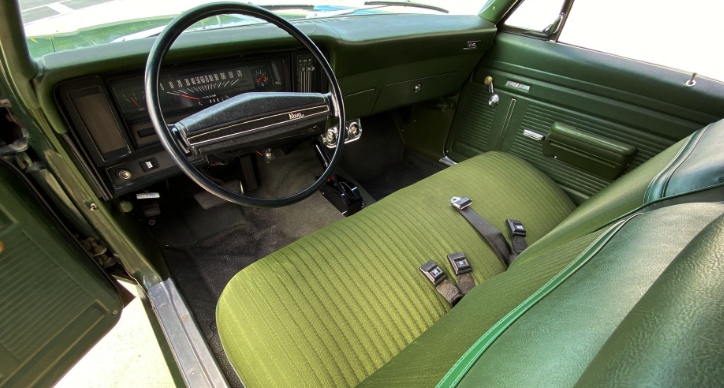 The non-flashy appearance continues on the inside with a green factory style bench seat interior. But if you look closely the B&M shifter will tell you, this 1972 Chevy Nova means business. When you go behind the car, a Calvert Racing traction bars and dual exhaust with Magnaflow mufflers give you another hint that this thing is a sleeper.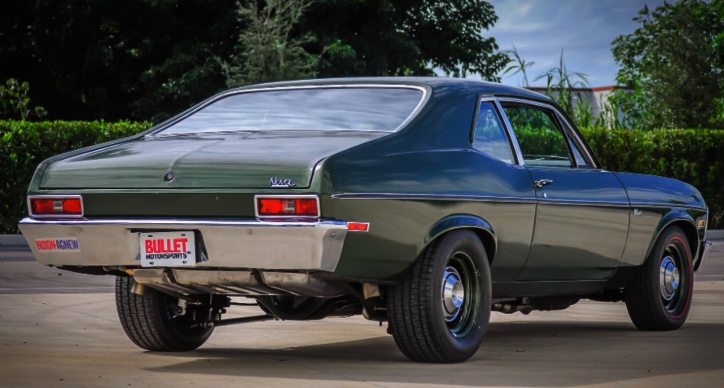 The heart of the '72 Nova is a 454 Big Block Chevy dressed with aluminum heads and punched to 496 cubes. The go fast goodies include SCAT crankshaft, Wiseco pistons, COMP Cams cam, roller rockers and Holley 4-barrel carb resulting in over 500hp. The power is controlled by a built 700R4 tranny and Moser 9-inch rear end.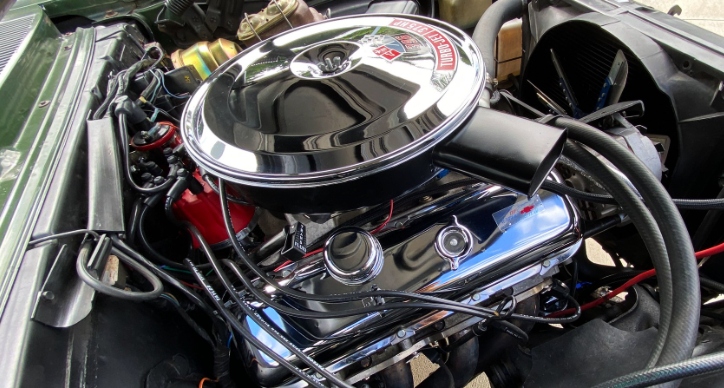 Now that you know more about what's involved in the build, it is time to see the 496 Big Block Chevy Nova flexing muscle. Jonathan from Bullet Motorsports did a quick test drive video for the BAT auction. Turn up the volume, hit the play button and enjoy the ride!
Did You See Tommy's Pro Street Chevy Nova Build Story?