1965 Chevy Nova SS with beautiful Dark Cherry paint and bright work, sitting on a period correct 14-inch chrome Cragar's. The little compact is a real beauty, but when you hear its V8 rumbling, you will understand what I mean by calling it violent.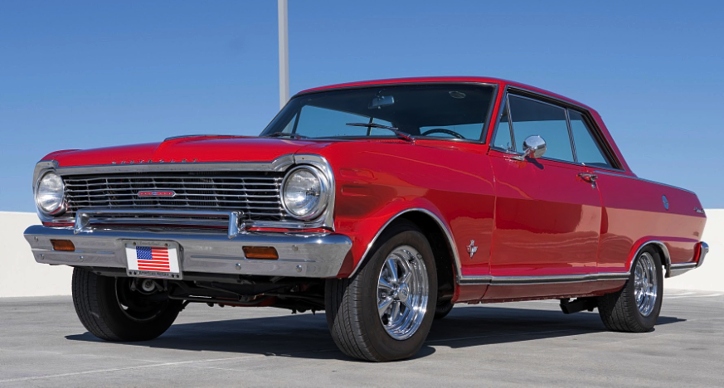 Speaking of the engine, the 1965 Nova SS packs a well massaged 327 cube small block Chevy. Upgraded with new GM L79 cam and high performance crank, this little Bowtie surely has plenty of go. Best part, the power is sent through a 4-speed.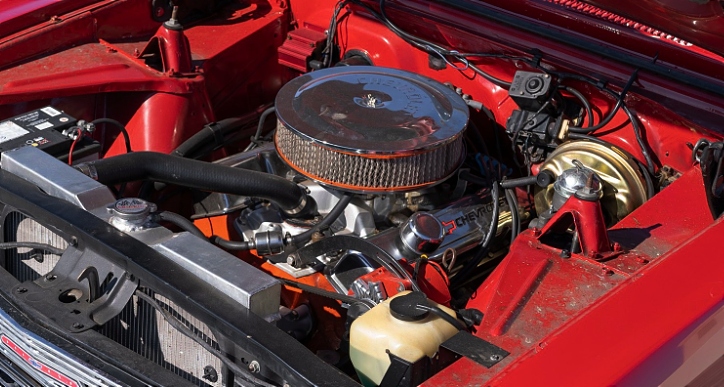 I saw the 1965 Chevy Nova listed on AutoHunter a while ago. Not sure if it got sold, but I am sure you will enjoy the quick video they had included in the listing. Especially the part when they rev up the 327 small block engine. Enjoy!
Did You See the 327 Small Block Chevy Wagon Super Stocker?