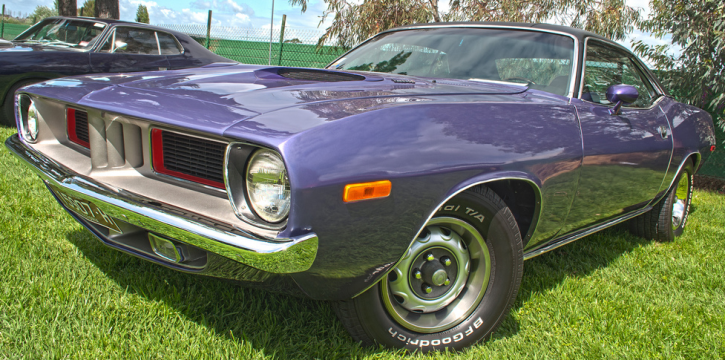 Nicely Restored Plymouth Barracuda.
This gorgeous muscle car belongs to Sam Locklin one of the Cuda Brothers, who have dedicated a major part of their life on preserving the Barracuda legend. The immaculate show car paint job, perfect trim and glass, nice stance and numbers matching 340 four barrel V8 under the hood set this 1972 Cuda apart from many other Plymouth cars. Definitely a tremendous restoration and only 55 000 miles on it, this might be one of the closest to original Mopar muscle cars you will ever see.
Check it out. Watch, Enjoy & Share!