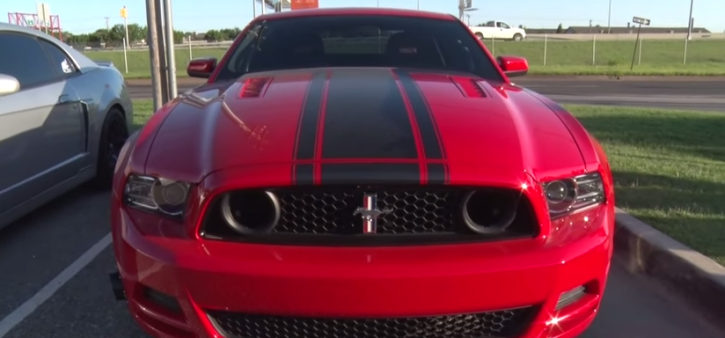 Killer 8-Second Turbo Mustang At The Drag Strip.
When you pass by this muscle car it doesn't seems to be something special. Red color, Boss 302 decals, just the usual. But when you see the huge down pipe coming out of the bumper and the fat drag radials at the rear you already know this gotta be one of those nasty Mustangs, and that's exactly what it is.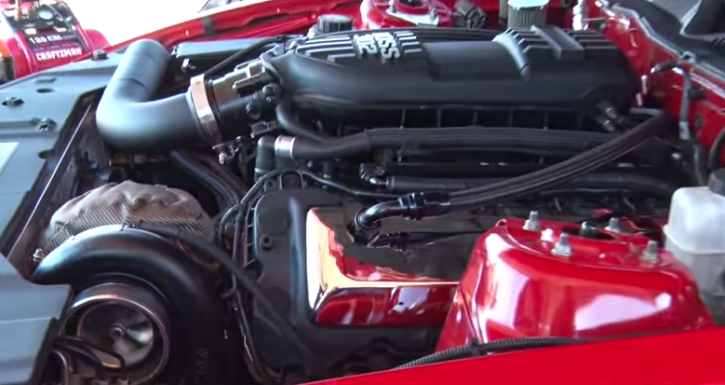 The modified Coyote motor Turbocharged by a 82mm Precision unit allows this mean Turbo Ford Mustang to push 1500 horse power controlled by a Rossler transmission. The 1320Video team has filmed Lance and his street sleeper Stang murdering a Nitrous Camaro and 1200hp GTR at the Street Car Takeover in Oklahoma.
Check it out. Watch, Enjoy & Share!