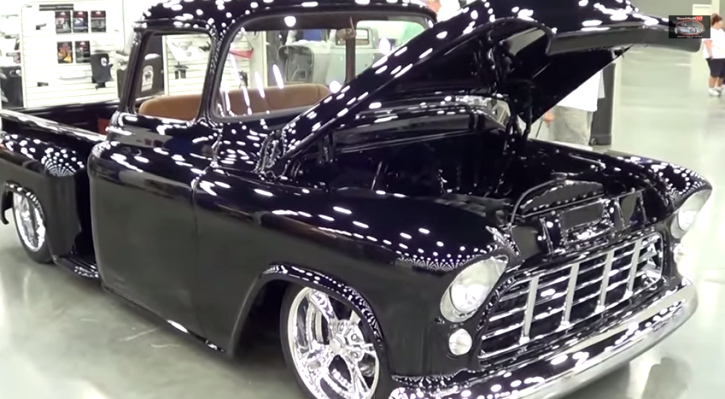 Wicked Chevy Pick Up by Legens Hot Rod Shop.
Here is a really nice 1955 Chevrolet truck, which debuted at the 2013 Street Rod Nationals in Louisville, KY. Of course the slick paint job and perfect chrome is a must for show trucks. The Chevy rides on "Chassis Components" chassis and spins a huge set of chrome wheels. The leather interior looks pretty cool too and under the hood sits a stock LS3 Corvette motor. Team Legens have implemented some of their products on this pick up truck as well and you can find out about them by checking out Scottie's video.
Watch, Enjoy & Share!
[sdonations]1[/sdonations]