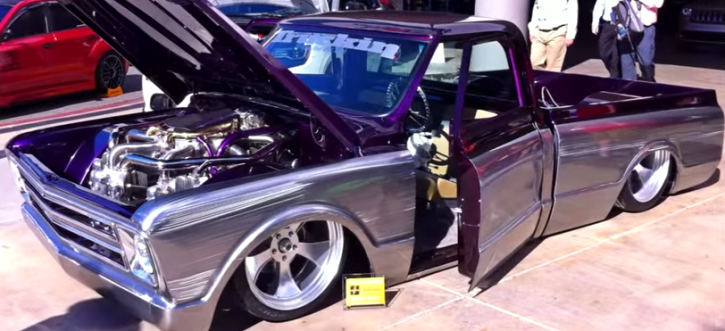 Chris Daley's Insane 1967 Chevy Truck.
Every year at SEMA you can see all kind of crazy sports and muscle cars, but this mini truck is one of those rides that made everybody scratching their head in disbelief. When you look at this Chevy C10 from a distance you can tell is a true show stopper, but when go ahead and take a look under the hood is when you realize this is a masterpiece. Powered by a Turbo Radial Airplane engine this definitely is one of the sickest trucks ever.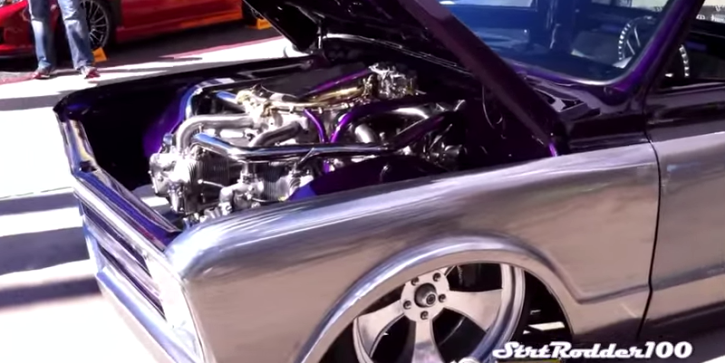 "TP Certified Hot Rods" of Spokane, Washington is the shop responsible for this incredible hi tech job part of which is a hand built transfer case to slip the transmission. The custom rear suspension, smokin' hot wheels, suicide doors and cool dashboard are designed and built by Chris himself and I believe he certainly deserved the Best Fabrication award with his spectacular Chevrolet truck.
Check out StrtRodder100's video. Watch, Enjoy & Share!