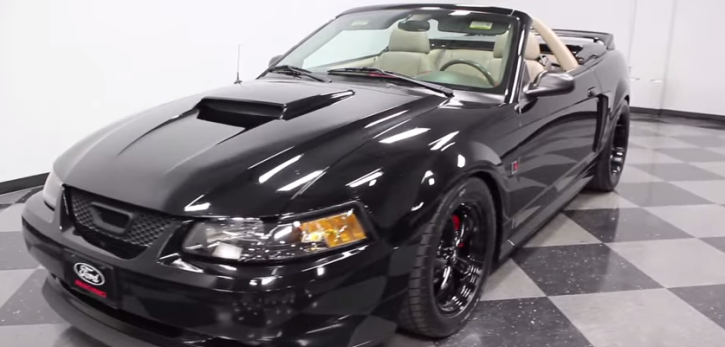 Awesome Ford Mustang Roush GT.
Although this Convertible Mustang was born back in 2001 it is capable of surprising many new muscle cars. As most of you know when Jack Roush gets involved we are talking about way better looking and performing Mustangs. This black Ford Mustang GT dressed in a sharp Roush body kit, lowered to the ground and set on Bullet style rims looks super sharp from every possible angle.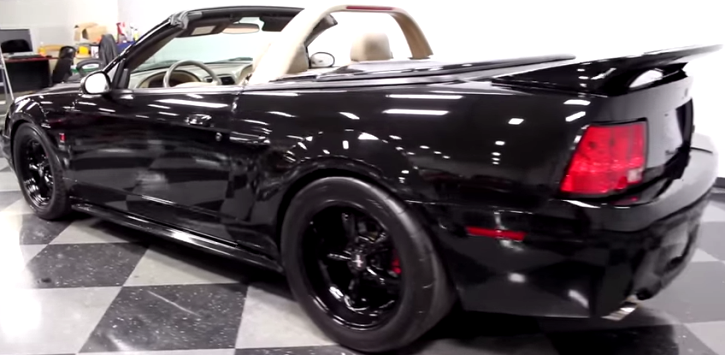 Besides contrasting very well with the Black exterior, the Beige leather inside is also a smart move considering the fact that this pony is convertible. The interior comes pretty cool from the Ford factory, so there is not much of an upgrades needed. On the other hand the super clean 4.6 liter V8 have been touched by the Roush engineers and is linked to a 5-speed manual tranny.
Check out this stunning Mustang GT Roush. Watch, Enjoy & Share!