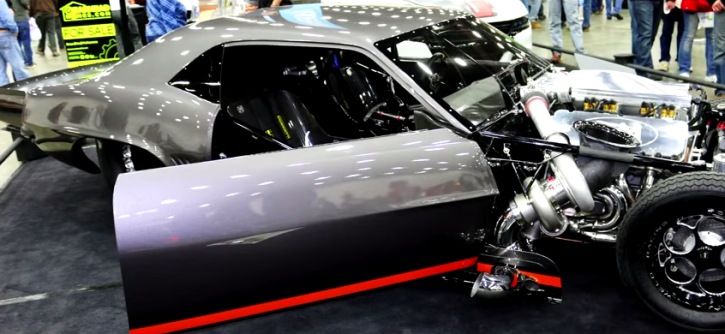 4000HP Street Legal 69′ Camaro "Sick Seconds 2.0"
I am not really sure hot to define this monster, which was unveiled at 2015 Detroit Autorama in the O'Reilly booth. Is it a muscle car, race car, street legal Pro-mod or is more of a space ship if you will? Either way somehow this Chevrolet rocks a Michigan plate and soon we will be seeing it cruising down the street.
Of course the man behind this creature is the past Drag Week Unlimited class champion and creator of  the original "Sick Seconds" Chevy Camaro – Tom Bailey. In case you are wondering what are his goals at this year's best drag racing event here is what he said:
 "Our goal is to run 300 mph in the standing mile, and 5.50 in the quarter-mile. And we will drive it home"
So let's talk about the car. Extremely streamlined carbon fiber body by Joe Van Overbeek set on a Skinny Kid tube chassis spinning  a set of brutal Forged Weld Racing wheels. The awesome paint job has been done at Stingray Garage and the interior is where things are getting even cooler. Besides the Pro racing set up for the strip, for the few hundred mile trips between the tracks Tom Bailey has equipped his insane Chevrolet Camaro with Power windows and cup holders.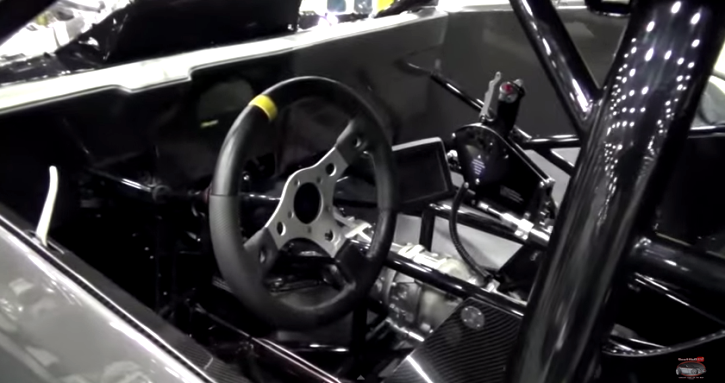 Of course under the hood is where things goes completely nuts. The 615 cubic inch Chevy Big Block motor built by Steve Morris sports a massive set of 94mm Turbos shooting for nearly 4000 horses. Do you think Tom is going to win the 2015 Hot Rod Magazine's Drag Week? Check out the video and think about it.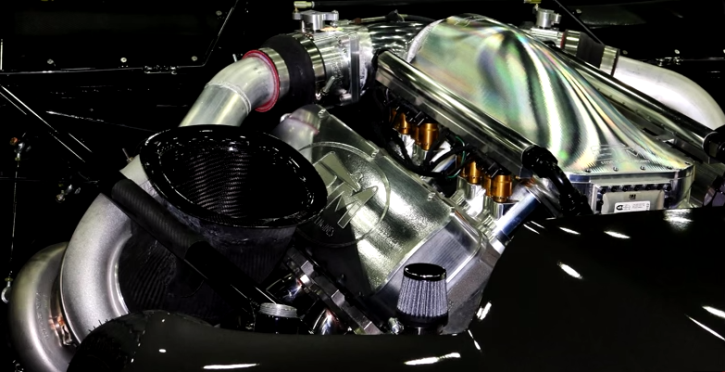 Watch, Enjoy & Share!