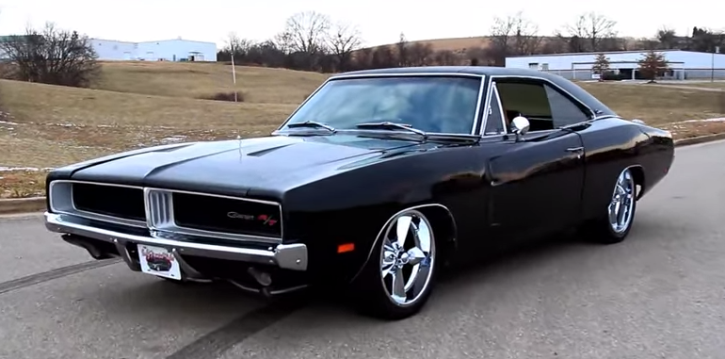 Spectacular 1969 Charger R/T Restoration.
This Dodge model is one of the very few classic muscle cars, which the almost every gearhead dream about. It doesn't matter if you are into Mustangs or Camaros you just can't deny that after the tremendous full body Rotisserie restoration this Doge Charger makes you wanna go wild.
The Black body is extremely straight and aggressive looking, the wheels perfectly fit this Pro Touring 1969 Charger and under the hood a built 383 cubic inch V8 motor backed by a 4-speed tranny is ready to show some real Mopar power.
Check out this stunning muscle car with amazing voice. Watch, Enjoy & Share!