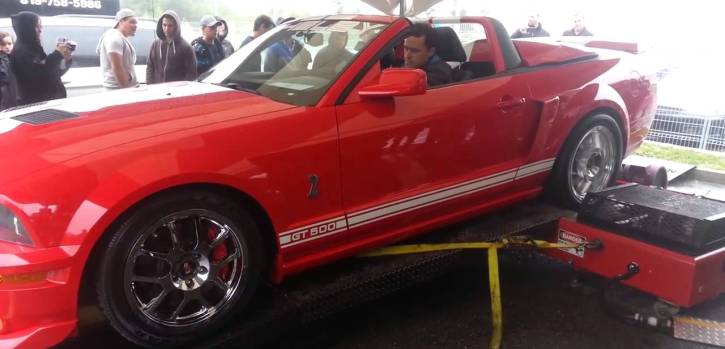 Mustang Shelby GT500 vs The Dyno.
Not sure whether this Convertible Ford Mustang has too much horse power or the dyno is some low quality cheap portable unit, but the Stang definitely wins the battle and there are quite a few people watching this madness as well as filming it, so we have 3 different angles. This is not something you see every day.
Check out the video. Watch, Enjoy & Share!
More on Hot Cars: Brutal 1500HP Turbo Mustang Runs 8 Seconds at the Strip