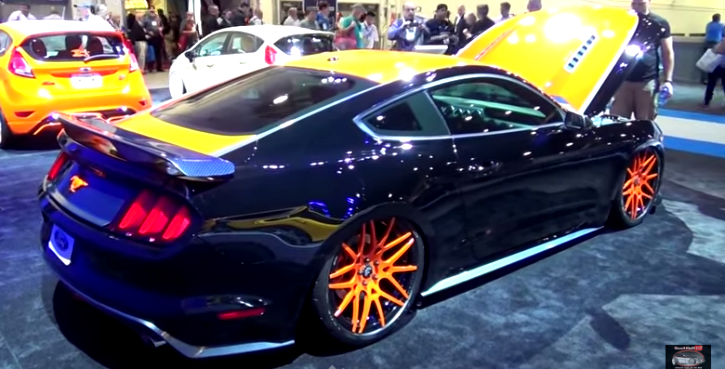 The MRT 2015 Mustang Ecoboost.
I know it's all about the Hot Cars displayed recently at Detroit Autorama right now, but here is one of the best custom Mustangs unveiled at SEMA 2014 that we forgot to show you in December last year. This fabulous Ford Mustang catches the eye right away with its cool Black and Orange custom paint job, killer stance due to the Air Lift Suspension and awesome 20-inch Forgiatos matching the body color.
Basically all the customization on the exterior including the spoilers, grill, splitter as well as the awesome hood with heat extractors are made by MRT. They have also modified the new 2.3L Ecoboost Ford engine in order to squeeze a bit more horses by installing a Vortech air intercooler, boost controller by JMS BoostMax, custom stainless steel exhaust and down pipe which are a product of their own and had the 2015 Mustang tuned at SCT.
Check out the walk around video. Watch, Enjoy & Share!