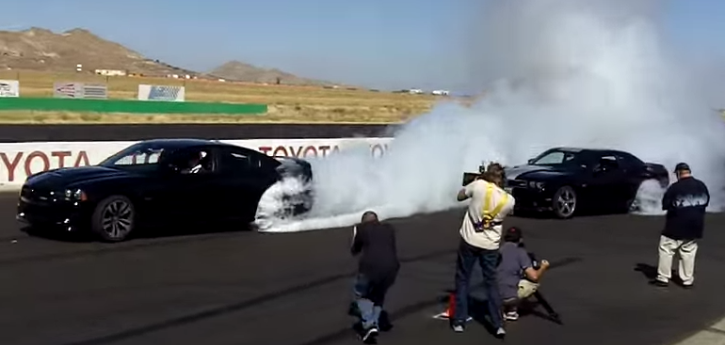 Couple Of Dodge Muscle Cars Massive Burnout.
After spending some quality time testing at the Willow Springs Raceway located in Rosamond, California the brand new then 2012 Dodge Challenger backed by a six-speed manual and Charger SRT8 with Automatic transmission still have some tires left. Guess what is the only thing the tires were still good for – of course for a massive burnout.
Check out these Mopar beasts burning some rubber. Watch, Enjoy & Share!
See also on Hot Cars: The Longest Challenger Burnout Ever