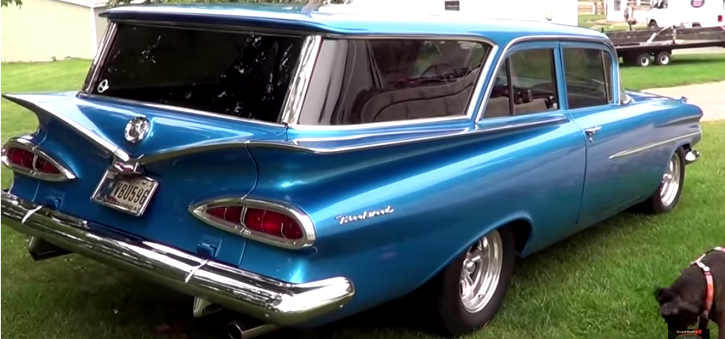 Really Cool 2-Door Chevrolet Station Wagon. 
This Chevy is just one of Tim's hot rod collection and is one of those classic cars you don't get to see very often. Apparently there were only about 600 of them ever made, which makes this bow tie quite rare. Tim has preserved the original look extremely well, the cars looks fantastic in and out as well as it is very well maintained under the hood and opposite of what most people would do with such a beauty, Tim actually drives his Chevy and never puts it on a trailer.
Check out Scottie's video to hear more about this classic car. Watch, Enjoy & Share!
More on Hot Cars: 1962 Chevy Impala – Best Lowrider Award Winner
[sdonations]1[/sdonations]