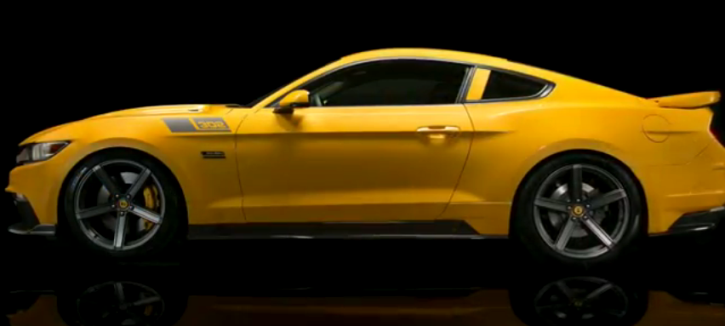 2015 Saleen Mustang 302 Black Label Is Here.
After more than 30 years of modifying Mustangs Steve Saleen unveils his latest creation, which certainly is the fastest Ford Mustang you could buy at the moment. Of course there are plenty of mods done to this pony, so no one will mistake it with a stock Stang and of course to justify the $73,000 price tag. Plenty of carbon fiber body components, improved suspension, 20-inch Saleen custom wheels are some of the noticeable touches at a first glance. The interior trim looks pretty cool as well and as usual is signed by Steve. In terms of power we are looking at 730 horses and 600 pounds of torque achieved by the twin screw blower helping the 5.0 liter V8 motor.
Check out the video for more details on the gorgeous new Saleen Mustang. Watch, Enjoy & Share!
See also on Hot Cars the 2014 Mustang Saleen Black Label to note the differences.