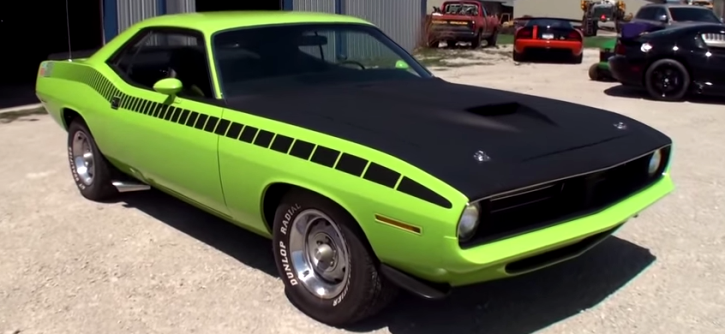 1970 AAR Cuda – Legendary Plymouth Cars.
Owner of a specialized Dodge and SRT dealership since 1984 and true Mopar muscle car enthusiast, John Gastman talks about one of his very special muscle cars – a gorgeous Plymouth AAR Barracuda. One of 2700 produced back in 1970 this Lime Light Cuda is in great health and still has all the cool features part of the AAR package. Packing a well maintained 340 cubic inch 6-pack V8 engine this Mopar is capable of providing a decent street action as well.
Check out the MyCarStory video for more on this beautiful ride. Watch, Enjoy & Share!