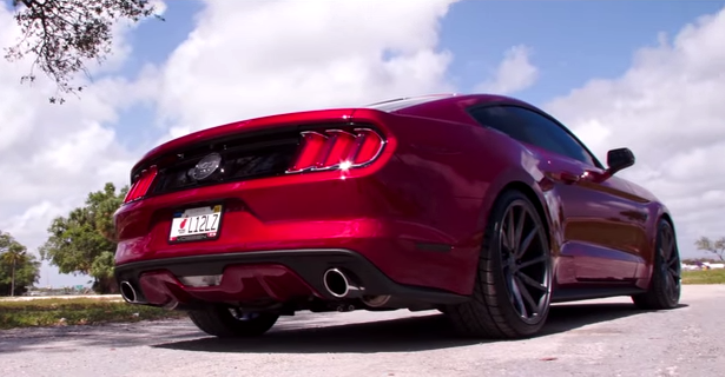 Wicked 2015 Mustang GT Rides On Vossens.
Blake's Ruby Red pony already stands out from the rest of the cool Mustangs you can see riding on the streets of South Florida, but the recently introduced killer 20-inch Gloss Graphite CVT Vossen wheels definitely take this beautiful Ford Mustang GT appearance to a whole new level. Check out the video to see this gorgeous pony cruising and hear the magical voice of the 5.0 Liter V8 engine.
Watch, Enjoy & Share!