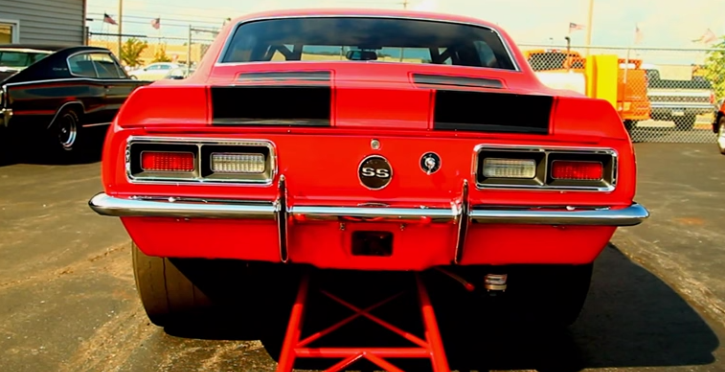 Brutal Chevrolet Camaro Dragster.
Here is a super mean Red & Black Chevy muscle car pushing over 1000 horsepower. Imagine how much fun you can have passing by a Prius while cruising down the street in this street legal dragster. Of course in order to get the best out of this beast you gotta hit the strip, but still…a 1000hp street legal car…how cool is that? Sorry for not being able to provide with any details on the engine of this monster. If you happened to be the current proud owner of this vehicle sold about 6 months ago, please send us an email and we can do a nice detailed review of your car.
Watch, Enjoy & Share!
More on Hot Cars: Nicely Built 900hp+ 1969 Chevy Camaro Z28 Clone