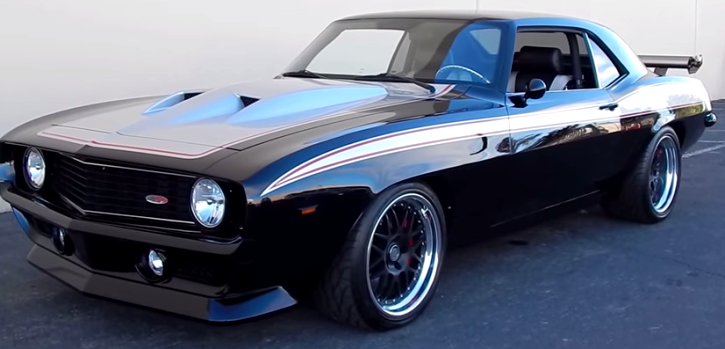 Striking 1969 Chevy Camaro Custom Muscle Car.
Don't be confused by the name, the RCR Series 3 Camaro actually is a brand new vehicle blending in a very unique way the old American muscle style with high end modern technology resulting in one hell of a muscle car. As most of you know Richard Childress (founder of Richard Childress Racing) is a well known NASCAR racer and with the help of his extremely talented team of engineers he has created this mind blowing street machine. Since this Chevy is for hard core enthusiasts only 50 of these muscle cars are made.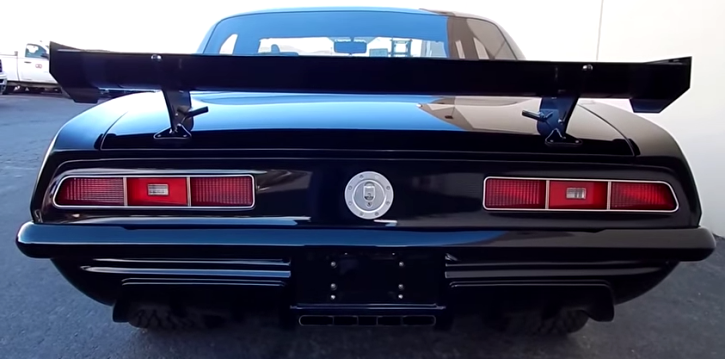 Besides the smokin' hot body and awesome custom paint job, 3-piece HRE 18-inch rims, killer stance and racing style interior this limited edition Camaro is offered with different engines to choose from. The street enthusiasts can choose between a 580 horse power 427 cubic inch V8 or LS3 373 cubic inch capable of 480 horses. For those who want to get this sinister Chevrolet and hit the race track RCR offers their specially tuned SB2 NASCAR Engine pushing over 600 horses. Regardless of the engine the power is sent trough 5-speed Tremec gearbox.
Check out the video to see more of this spectacular muscle car. Watch, Enjoy & Share!