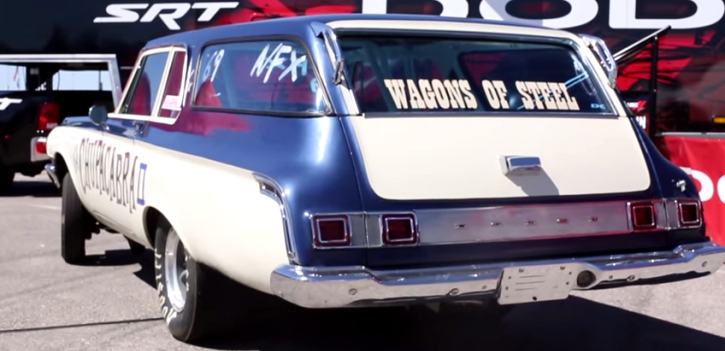 Crazy Dodge Wagon Custom.
Here is another wicked ride at the 2015 Mopars at the Strip event, which certainly is one of the coolest Conversions I've personally seen. Originally started as a 1964 Station Wagon, this Dodge has been converted to a 2-door altered wheelbase and sports a Max Wedge motor controlled by a push button Torqueflite transmission. See Steve Magnante interviewing the two guys behind this project to hear a bit more about the Chupacabra II.
Watch, Enjoy & Share!