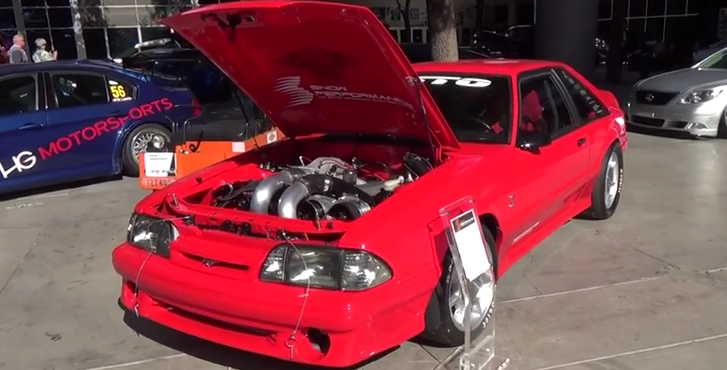 Procharged Ford Mustang Cobra.
We all know that the Fox Body Mustangs are not everyone's favorite model, but this sinister 1993 Cobra owned by Matt Snow (Snow Performance) will make many reconsider. There is nothing fancy about it, just a little red pony, with Hoosier slicks and insane amount of 1019 horse power on 91 pump gas, which considering the weight of this Ford Mustang is more than enough to smoke a lot of exotic European cars. The engine of this monster built by "House of Boost" is a 358 Winston Cup with Ford Racing G NASCAR Block, Yates C3 Heads, Titanium Valves and F2 Procharger. I can only imagine what this thing does at the race track.
Check it out. Watch, Enjoy & Share!