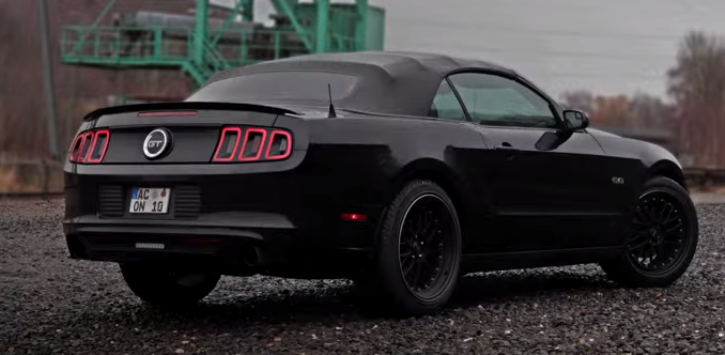 Brutal Ford Mustang GT with Flowmaster.
Here is a super mean black on black convertible Mustang, which according to the video editor is one of the baddest muscle cars in Aachen, Germany. Starting in an underground parking and continue on the open road these American car enthusiast are having a lot of fun with this 5.0 Liter Coyote powered Stang pushing over 500 horses and equipped with Flowmaster Outlaw series exhaust system. I am sure if it wasn't raining the driver would've pushed it to the limit, but still….this pony looks, rides and sound super nasty.
Check it out. Watch, Enjoy & Share!
[sdonations]1[/sdonations]