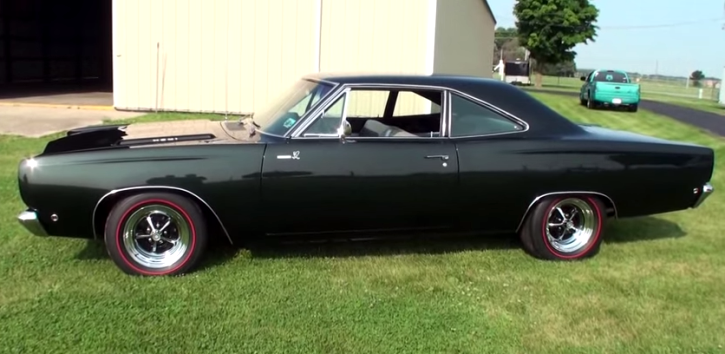 Top Notch '68 Plymouth 426 HEMI Roadrunner.
This is one of those Plymouth cars that the true old school Mopar fan will trade a kidney for. Steve and Sharon Lovetinsky have been looking for the right HEMI muscle car for a while and when they came across this gem in 2011 they knew that is the real deal. Steve gave two cars and some cash for this J-Code Roadrunner, spent 3 years to restore it and proudly sit next to it at the 24th Annual Belvidere MOPAR Happening Swap Meet and Car Show.
Check out this episode of "MyCarStory" to hear all about this stunning muscle car. Watch, Enjoy & Share!