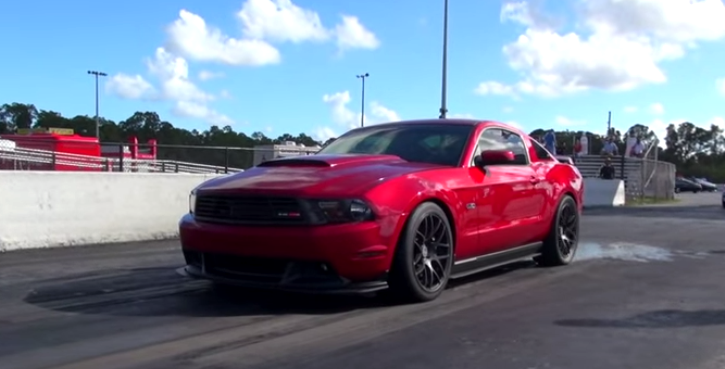 Killer Twin Turbo Coyote Mustang.
Here is a nasty 2011 Ford Mustang powered by a stock Coyote engine (billet oil pump gears ) and factory transmission running 9 seconds at the Palm Beach International Raceway. This "Lund Racing" tuned Mustang GT is equipped with Fluid 5.0 Twin Turbo System (6266 Precision Turbos) features ID 1300 injectors, air to water intercooler, weights 3915 lbs and is a 100% street legal vehicle holding amazing power.
Check out the video to see this striking pony in action. Watch, Enjoy & Share!
[sdonations]1[/sdonations]