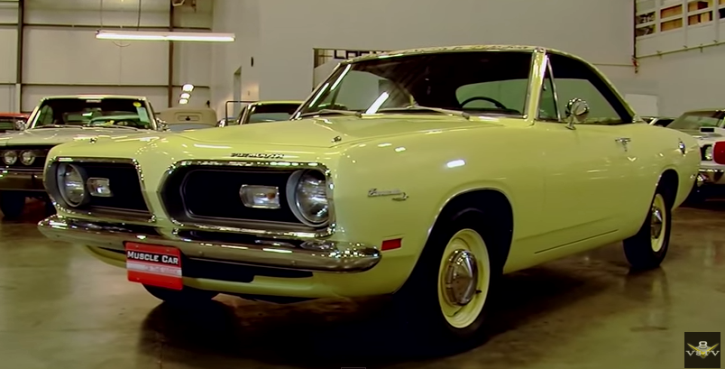 Very Cool '69 Plymouth Barracuda Muscle Car.
Considering all the high performance muscle cars produced in 1969 this beautiful Mopar definitely is not one of the fastest Plymouth cars, but certainly is one of the most distinctive vehicles in the Brothers Collection. Powered by a 318 cubic inch V8 engine this 1969 Plymouth Barracuda is far from being a street racer, but it has its charm and is unique in its own way. What makes it special is the Mod Top and Mod Interior options, which was an approach the Automakers used to reach different customer's age groups back in the day.
Check out this Muscle car of the week episode to hear all about it. Watch, Enjoy & Share!