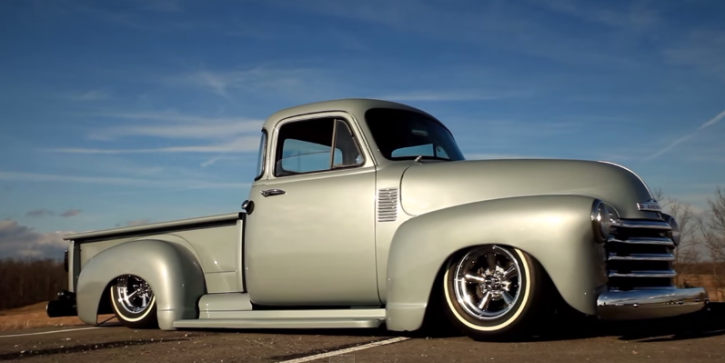 Wicked '51 Chevrolet Pick Up Custom.
Here is one really well built 5-window Chevy truck for those who like old classic American trucks with a little modern touch. This sleek hot rod is called "Whalebone" and if you don't count the air ride suspension it's an absolute time capsule. Very nice body work and paint job, perfect choice of wheels and nicely preserved vintage interior style. I don't have a clue what's under the hood, but instead of an engine sound you will love to hear the female singer in this HotRodDirty's video.
Watch, Enjoy & Share!
[sdonations]1[/sdonations]