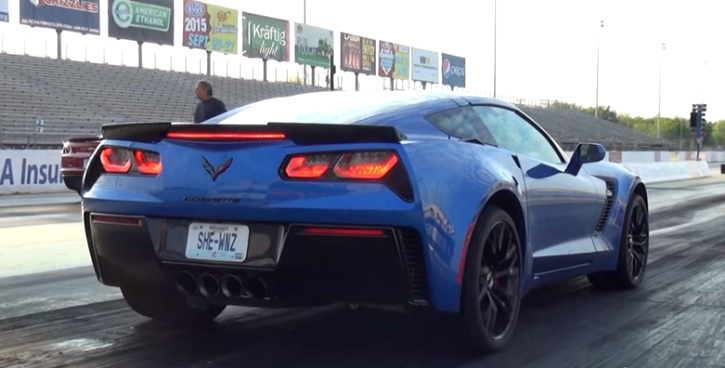 Bone Stock C7 Corvette Runs 10 Seconds.
Here is a very impressive video filmed by "Bad Bow Tie Productions" at the Gateway Motorsports Park, DA that includes one awesome American sports car and a very skillful lady driver catching all the eyeballs by running 10 seconds in her 2015 Chevrolet Corvette Z06 which is bone stock down to the tires and is linked to a 8-speed Automatic transmission.
Check out the video to see her driving her C7 Corvette called "Superman". Watch, Enjoy & Share!
See also on Hot cars: Blacked Out Twin Turbo Corvette Running 203mph