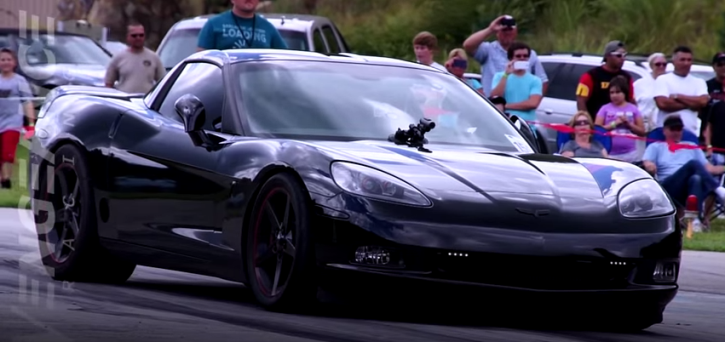 Mike Bramati's C6 Corvette at Georgia Half Mile.
This heavily modified sports car won the Fastest RWD award by reaching 203.06 mph at the event organized by WannaGoFast.com in September last year. The SinisTTer Twin Turbo Corvette like Mike calls it is built by Venegance Racing, pushes approx. 1400 horse power, have no traction control and for sure is capable of crushing more records.
Check out the video to see few runs of this outrageous black Chevy beast. Watch, Enjoy & Share!
[sdonations]1[/sdonations]