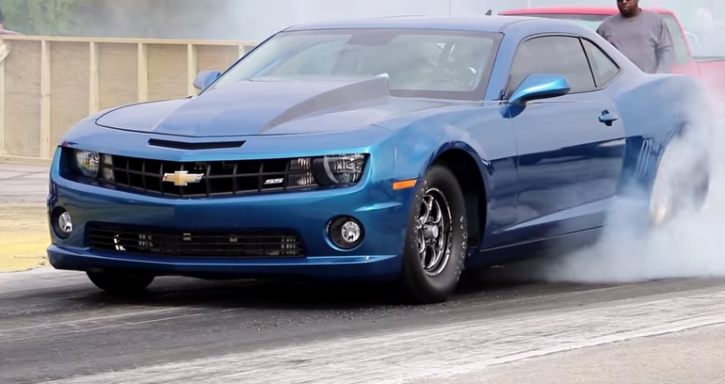 Mean SS Camaro Driven by 23 Year Old Girl.
She drives a bad to the bone 2010 Chevrolet Camaro SS Super Pro and yes that is right, she is 23, she is beautiful and her name is Chelsey Vangsness. When I tell you Chelsey's dad is the owner of Byron Dragway, then it makes more sense right? Either way powered by a 468 cubic inch V8 motor pushing 690 horsepower her Chevy is quite a beast and she runs 6 seconds @ 105mph on the 1/8 mile at Byron.
Check out the video. Watch, Enjoy & Share!
[sdonations]1[/sdonations]