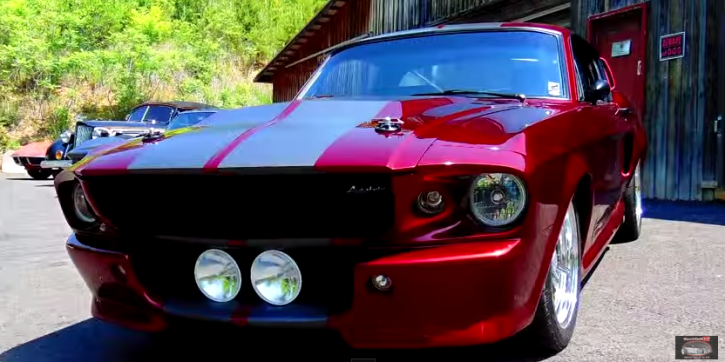 Incredible 1967 Mustang Custom "Aviatrix".
This mindblowing Ford Mustang built by "B Rod or Custom" got all the eyeballs at SEMA 2015 and draws a lot of attention pretty much everywhere it shows up. The "Aviatrix" Mustang built for a female pilot is one of a kind muscle car, with a lot of creative talent and hard work involved and is: "The most stunning car I ever built" shares Larry from "B-Rod or Custom".

Considering the tremendous body work, insane cockpit style interior and Kenne Bell supercharged Cobra motor under the hood the "Aviatrix"certainly is one of the best Ford Mustangs I have seen around. My friend Scottie went to shoot the car and get all the details on the build straight from the source.
Check out the video. Watch, Enjoy & Share!