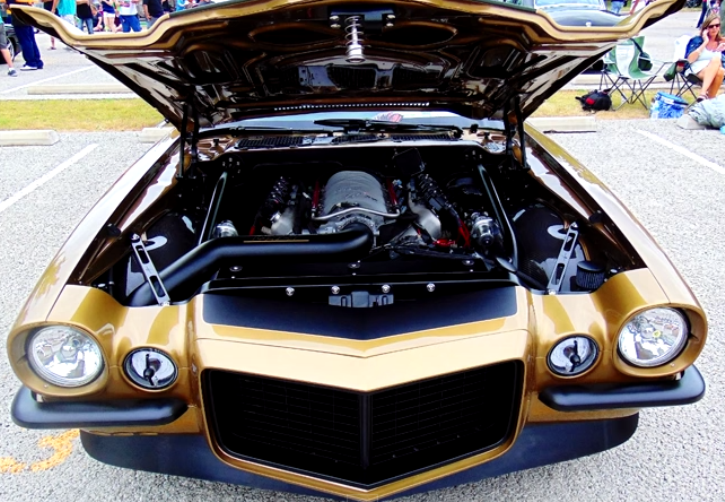 Nicely Customized 1970 Chevy Camaro.
There is no doubt generation 2 is one of the best Camaro models and if you like the split bumper you will certainly like this muscle car. Starting from the nice paint job, beautiful stance and nice set of wheels this 1970 Camaro catches the eye right away.
Inside the Recaro seats and Sparco racing seat belts gives us as a clue that this bow tie is all business. Under the hood nicely detailed LS 427 cubic inch V8 completes the awesome pro touring overall style and proves this Chevrolet muscle car won the "Dream Car" award for a reason.
Check out the video from 2015 Goodguy's Nashville Nationals. Watch, Enjoy & Share!
More on Hot Cars: 1970 Chevy Camaro RS/SS in Top Shape