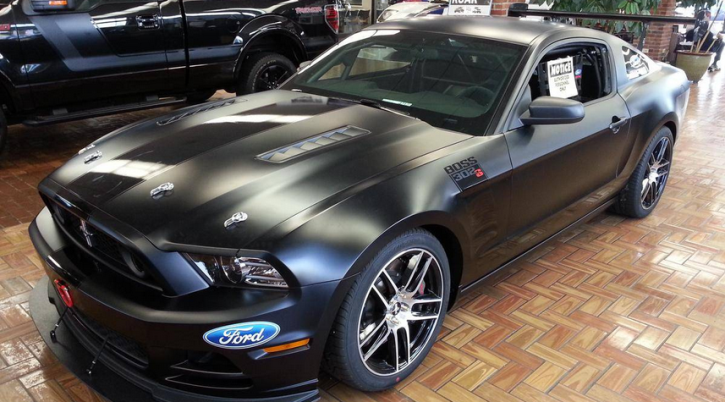 Nasty 2014 Mustang Boss 302 S.
This limited edition factory race car is one of the most terrifying modern Mustangs ever built. Coated in Satin Black with awesome body modifications like the fiber glass hood, adjustable rear wing and optional BBS wheel package this is one of the 50 Ford Mustang Boss 302 S race cars produced in 2014.
The suspension and brakes are calibrated by Ford Racing for ultimate track performance and this vehicle is ready for a various SCCA and NASA classes. When you look inside this 2014 Mustang Boss 302 S the Pro Racer Recaro seats, racing style steering wheel, full roll cage and 6-point racing harness suggest the same.
Under the hood sits a hand built 5.0 liter V8 engine with Boss 302 fuel system and special calibration tuned to push maximum horsepower backed by T-6060 6-speed gear box. This Mustang hits 60 mph in 3.5 seconds with a max speed of 186 mph.
Check out this beast. Watch, Enjoy & Share!
More on Hot Cars: Mean Roush Supercharged 2015 Ford Mustang on Dyno