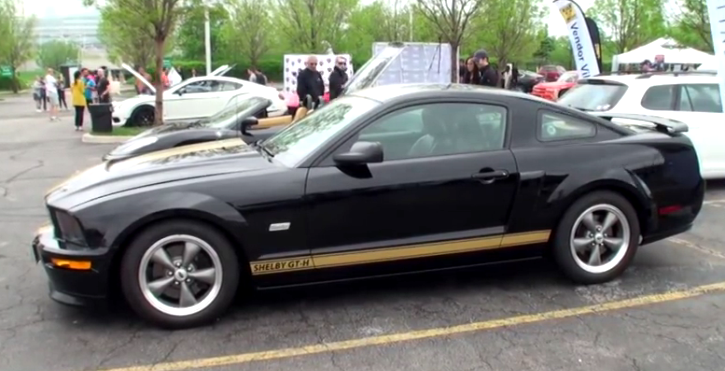 Mustang Shelby Hertz GT-H Rental Car.
This unique 2006 Ford Mustang Shelby GT is the 40th Anniversary edition and it was a Hertz rental car at Tampa, Florida. The owner of this Mustang GT-H is Rich Michaels who is a hard core pony enthusiast as well as the owner and director of a nation wide Team Shelby for the Great lakes region. Rich's 2006 Hertz Mustang is number 352 out of 500 produced.
See this episode of "My Car Story" for the full story. Watch, Enjoy & Share!
More on Hot Cars: Monstrous 2014 Mustang Boss 302 S Factory Race Car
[sdonations]1[/sdonations]