Well Built 1965 Chevy Malibu SS on Hot Cars.
Most people think that all it takes to build a muscle car these days is a big buck. There are all kind of high performance parts, monstrous engines and body mods you can order, but what most people don't realize is the hard part is to put those together in a way so they will actually work. Everything that goes into building a muscle car is about feel…it's about sound, style and execution. That's exactly what Gil has done to his 1965 Chevy Malibu SS.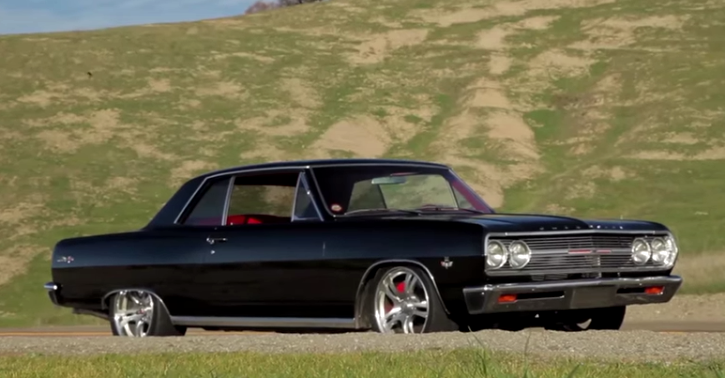 Gil's Black Chevrolet has a gorgeous classic look, the right stance and sports a 500 horse power LS1 Small Block motor linked to a T56 Viper Transmission. The interior seems very simple without anything fancy in it, but it looks way better than many show cars we have seen around. Last but not least, this muscle car is perfectly balanced and feels very nice to drive.
Check out this episode of Big Muscle for the whole story. Watch, Enjoy & Share!
More on Hot Cars: All You Want to Know about Chevy L89 Muscle Cars