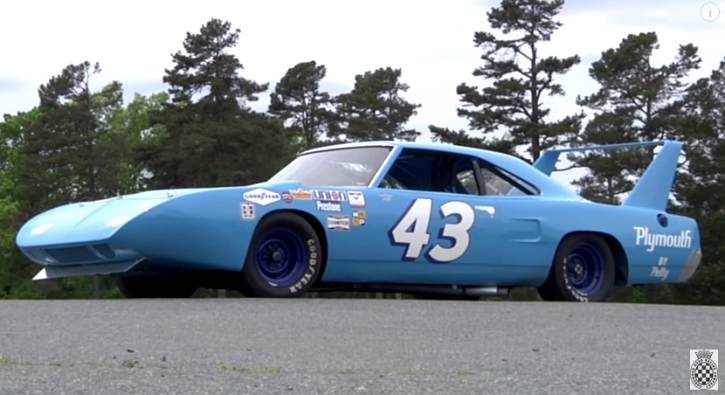 Richard Petty's 200mph Superbird Hits The Road.
The guys from Goodwood Road & Racing are paying a visit to the Richard Petty's museum in North Carolina where the NASCAR legend shares some unforgettable moments from the race track and interesting details on his best cars. The hard core enthusiast who are familiarized with NASCAR's history most probably will not hear much they don't already know and that's why for them there is a special treatment. Richard Petty's Plymouth Superbird will hit the road again for first time since 1970. Of course it will not run 200mph, but the sound of it will make your heart skip a beat.
Check out the video. Watch, Enjoy & Share!
Don't miss on Hot Cars: Last NASCAR Race with Winged Cars
[sdonations]1[/sdonations]