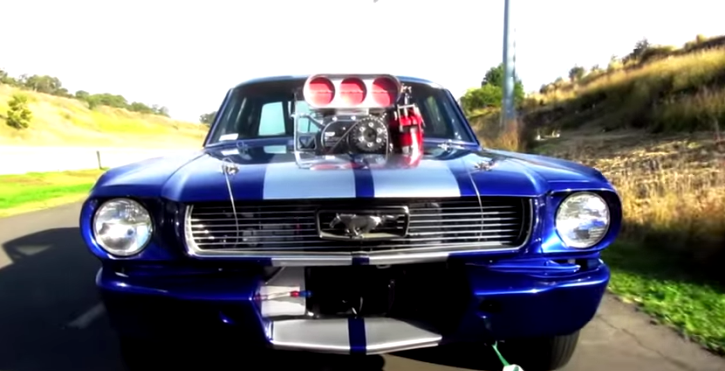 Insane 8 Seconds 1966 Mustang Drag Car.
This outrageous 750 horsepower drag beast powered by a blown 427 cubic inch V8 with tons of mods belongs to a hard core enthusiast named Matthew Long. Without a doubt this is one of the meanest classic Mustangs we have ever come across and if you like fire breathing V8 machines murdering the tires at the drag strip, then this video is a must see for you. More videos of Matt's 1966 Ford Mustang drag car staying constantly in the 8 seconds neighborhood you can find on his YouTube channel.
Watch, Enjoy & Share!