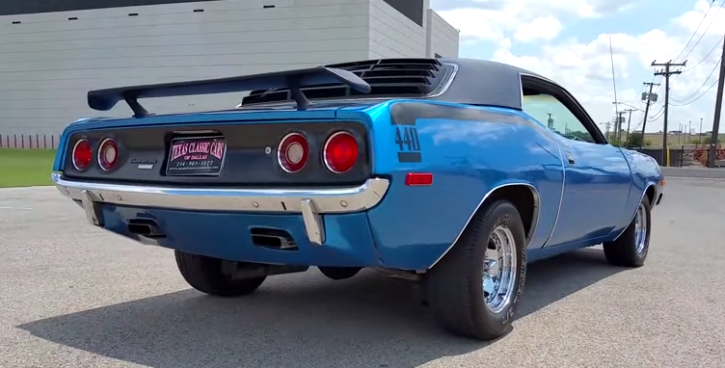 Clean 1972 Plymouth Barracuda on Hot Cars.
If you are into tire-shredding Plymouth cars this beautiful '72 Barracuda will make your knees go weak. The body is straight, the paint is flawless, the wheels are right, the stance is awesome. In other words this 1972 Cuda has the right muscle car attitude. If you're not impresses by the beautiful E-body wait until you hear the mean rumble of the high performance 440 cubic inch V8 engine under the hood.
Check out the video. Watch, Enjoy & Share!